Baltimore Maternity Photographer, Robyn Osten, is one of Baltimore's leading maternity photographers. Using an artistic eye and classic style, Robyn Osten Photography specializes in beautiful, intimate images to document your pregnancy. To learn more about a maternity session with Robyn Osten Photography, see below.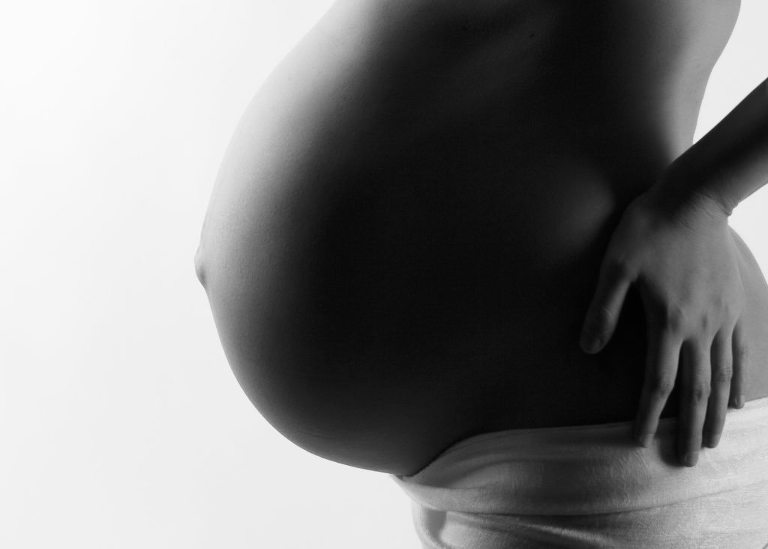 What is your maternity photography style?
While there are many styles of maternity photography, Robyn's signature style is artistic, elegant and intimate.  Using studio lighting, Robyn is able to shape dramatic shadows and highlights, along with creative posing, to create beautiful, intimate pregnancy portraits. Many of Robyn's clients come to her for her signature style.
What if I don't want such revealing photos for my maternity session?
While many women find they become quite comfortable and willing to go outside their comfort zone during a session, it is not required. The most important aspect of your Baltimore maternity session is that you feel comfortable and beautiful, and we are creating gorgeous images documenting this special time in your life!
Is the session just for the pregnant mother?
Your maternity session is an opportunity to document this very special time in your life while you await the arrival of your new baby.  Husbands, partners, and siblings are not only included but encouraged to participate if that is the vision you have for your maternity session.
Where do the sessions take place and how long do they last?
Maternity sessions take place at Robyn's Baltimore City studio.  Convenient day, evening and weekend sessions are available. A typical maternity session lasts 45 minutes to one hour.

What should I wear?
While at the studio for your session, expecting mothers will find a beautiful selection of elegant maternity wraps and gowns. Women are welcome to choose from this studio wardrobe if they would like. Prior to the session, clients receive a "What to Wear" guide with additional suggestions for how to prepare, what to wear and what to bring. While Robyn's signature style is more natural and simple, using wraps, gowns or no clothing at all, your comfort level is most important!
What's next and when do we see our images?
While at the studio for your Baltimore pregnancy portraits,  we will set an appointment for 1-2 weeks later, for the viewing and ordering of your maternity images.  At this appointment, you will be presented with 25-40 proofs to select from.  Anyone who is a decision maker should be present at this appointment. Images are not placed online, and all ordering takes place in person. We offer a variety of heirloom quality products such as beautiful framed wall art, canvases, and handcrafted albums.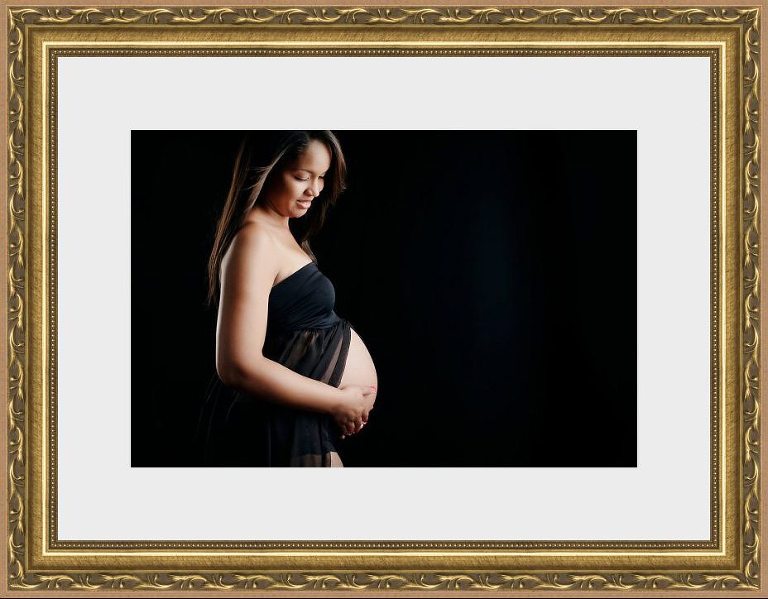 Still not sure maternity photography is right for you?  Click here to read why you might regret not documenting this special time!
Want to see more? Click here to go to our maternity and newborn gallery.
Have more questions? Ready to book? Click here for more information or to book your session!