When it comes to portraits of pregnancy, every woman has a different comfort level.
How much skin or belly you want to reveal should always be considered and respected by your photographer. Some women know from the moment they find out they are pregnant that would like sexy, nude maternity portraits. Others are a little more conservative and prefer to keep their belly fully or partially covered. While there is no right or wrong way to proceed, the most important factors to consider are knowing your style, knowing your comfort level and trusting your photographer.
Below you will find a simple spectrum of pregnancy portrait styles to help you identify your comfort level and communicate with your maternity photographer. Although you may think you fit perfectly into one category or style, you may find you are actually more or less comfortable at your own photoshoot.  Being prepared and trusting your photographer will always be key to loving your experience and final portraits!
Traditional Maternity Portraits
While this style is the least revealing, it is absolutely still beautiful. The shape of the pregnant body is gorgeous so choosing the right clothing to accentuate your belly is important! Fitted dresses or shirts are best, and posing is key! Many women start off their maternity shoot with this more traditional portrait style, often including older children or partners. They quickly learn the session is more fun and comfortable than they thought and it becomes a natural transition into a more revealing portrait style. These portraits are often framed and placed on display for all to see.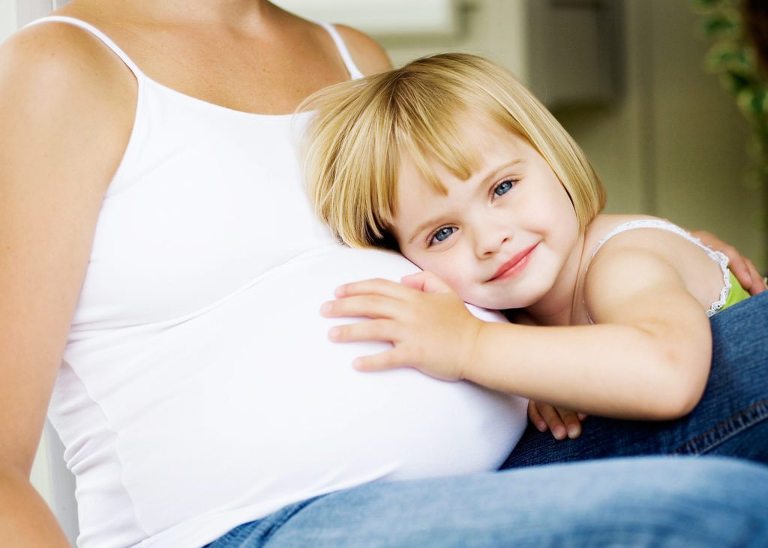 Classic Maternity Portraits
This classic maternity style shows a little more belly, but not necessarily body. Women who would like to document and remember how their belly looked, but aren't quite comfortable with the more intimate portraits often find themselves loving these classic portraits. It's a great combination of soft and beautiful, yet a little more revealing.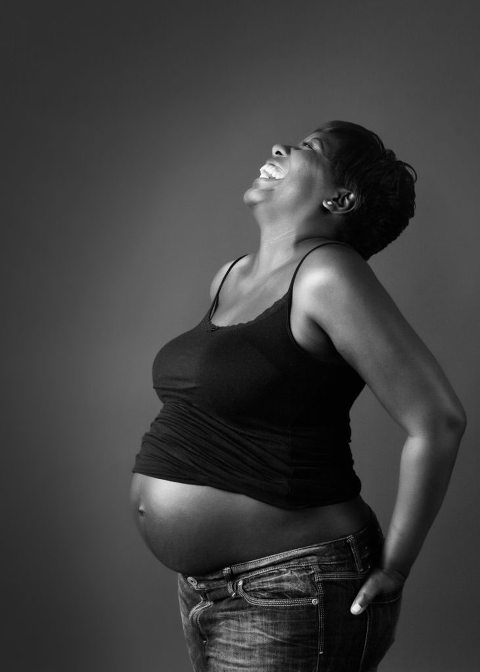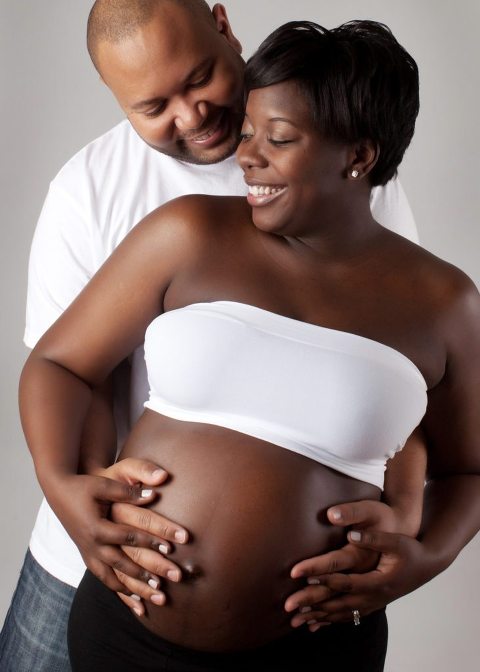 Intimate Maternity Portraits
Women looking for a little more artistic and dramatic portraits are often drawn to this style of maternity photography. Intimate portraits become much more revealing and personal. Lighting and posing are even more important and expression becomes key! A woman who becomes surprisingly comfortable during her maternity photo shoot may decide to move to this next level of portraits! Lacy bras and panties, robes, lingerie or just a fabric wrap all work well for these intimate portraits. With the right clothing or lack of, you can be quite revealing, without being nude! Many clients who prefer this style often purchase an elegant, handcrafted album to keep their images private, but beautifully archived. With an album, they are able to enjoy a wonderful variety of images with whomever they choose.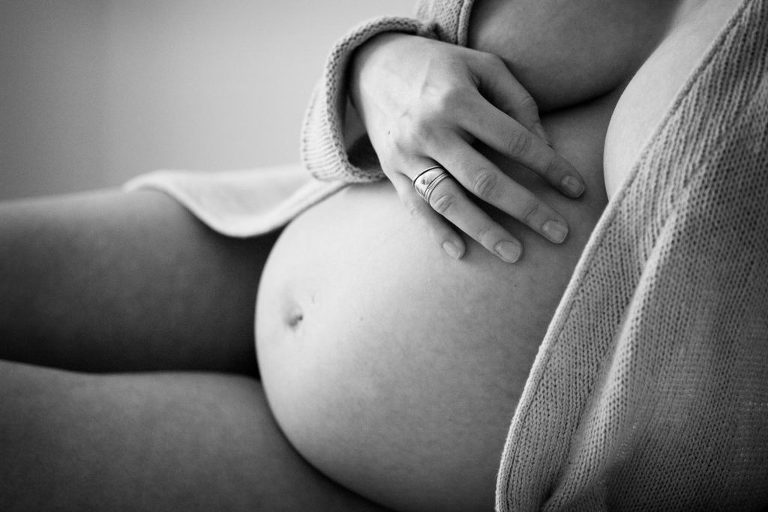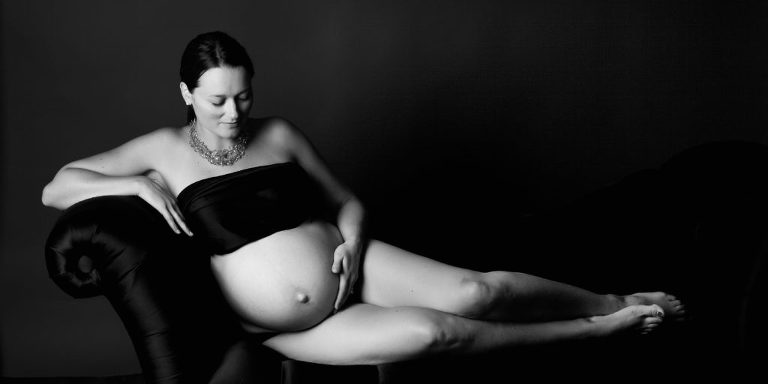 Nude Maternity Photography
Sexy. Artistic. Dramatic. Elegant. Choosing to do nude maternity portraits is a very personal decision. While not everyone experiences this bold comfort level, nude portraits of your growing, changing body is an incredible way to artistically document this experience. Shilloette lighting, dramatic black & whites, selective shadowing, are all looks to create stunning nude pregnancy portraits. Clients who chose nude maternity photography are often looking for large, framed, artistic, works of art to display in their homes.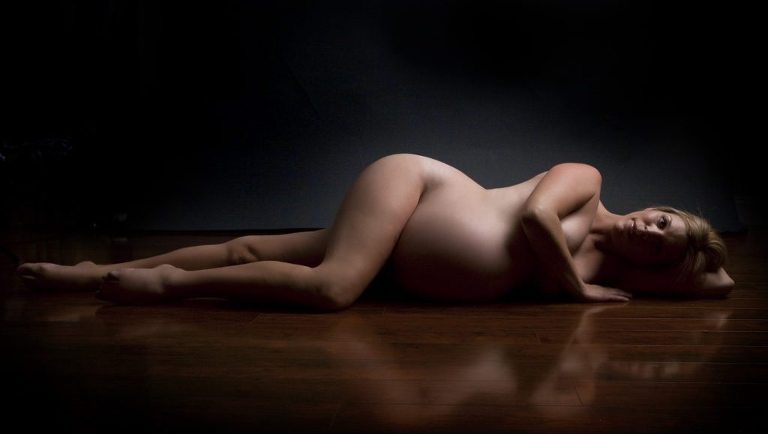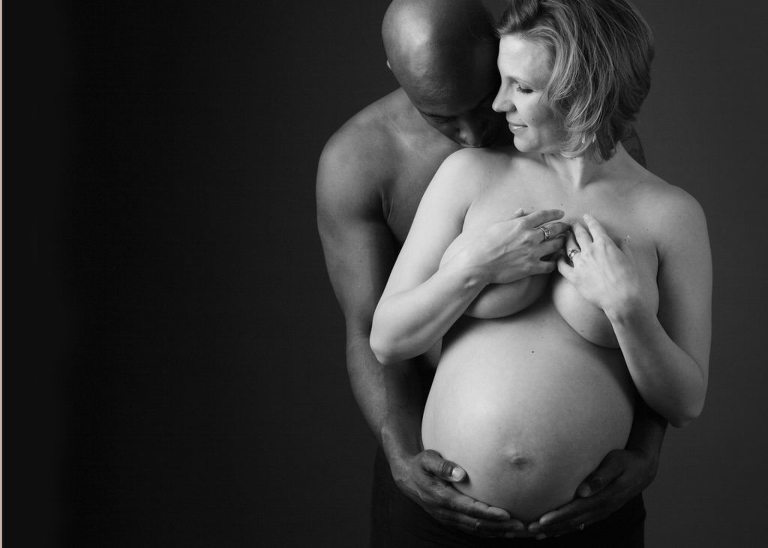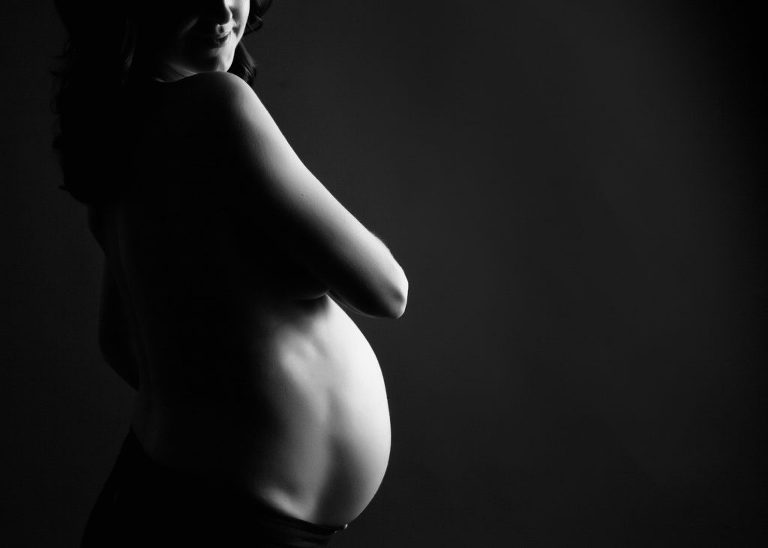 Maryland maternity photographer, Robyn Osten, offers dramatic, artistic, intimate maternity photography. Sessions take place in her private Baltimore City studio. Becuase of her unique, artistic style of portraits, clients often travel from Washington DC, Virginia and beyond.  A selection of beautiful gowns and wraps are available for client use during their session. A professional hair and make-up artist is also available upon request.  After booking, clients are sent detailed information about preparing for their session. All ordering appointments take place in person at the studio approximately 2 weeks after your portrait session. Fine art prints, albums, canvases and other products are available.
To see more artistic maternity photography by Robyn Osten, click here. 
For more information or to book your own pregnancy portraits in Baltimore or DC, click here.