I love when clients are thoughtful about their session and have treasured items they want to incorporate to make their images even more meaningful.
Whether it's something old or something new, adding personal touches to your session will always make the memories much sweeter!
This beautiful momma-to-be brought this delicate lace gown, which belonged to her mother when she was younger. She found the gown years ago, and always held onto it, not knowing how or when she would be able to wear it, but knowing when the time was right, it would be so special. While gathering her clothing for her Baltimore maternity session, she came across the gown and knew now would be the perfect time.
When she arrived for her session, she pulled out the gown and began telling me the story and how special it would be if we could create a maternity portrait in the gown. I was so excited. I loved the delicate detail of the lace, the soft mint color, the beautiful sheerness of the fabric, perfect to show off a gorgeous baby bump! And not only did she have this cherished, heirloom gown, she also had earrings from her grandmother which complimented the gown perfectly!
Having a baby can create a whole new level of appreciation for your mother.
There are newfound depths of love and emotions that you never knew existed, but your mother has experienced, and you now share together. I love that these gorgeous pregnancy portraits will always be a reminder of the strong, beautiful women who helped shape this mother-to-be into the woman she has become, and the mother she will be. It is indeed, very special.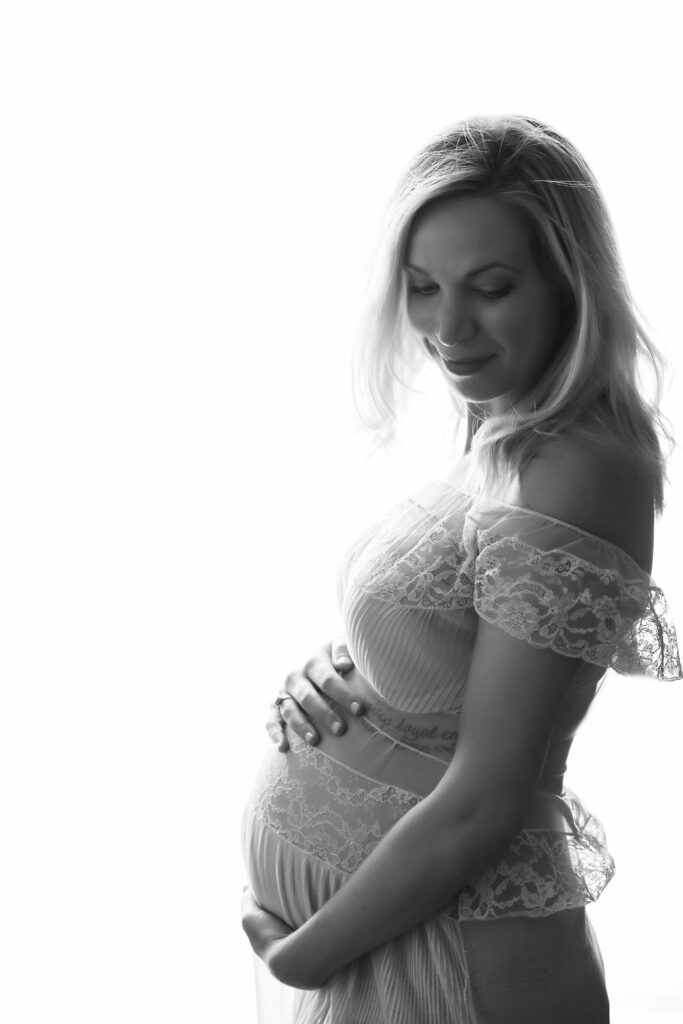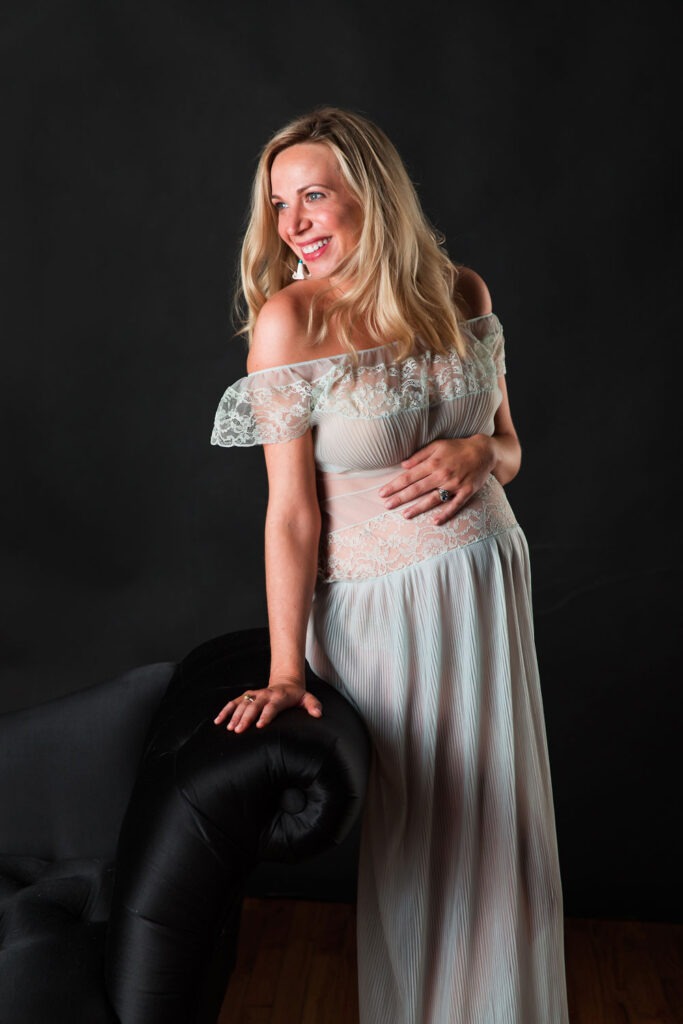 Baltimore Maternity Photographer, Robyn Osten, is located near Mt. Washington, in Baltimore City. If you are expecting and would like more information about classic maternity photography, let us know! We would love to learn more and schedule your session celebrating this special time!