Over the weekend I had my first Baltimore newborn session at the new studio and it was so perfect! It was a beautiful crisp January day, with the sweetest newborn baby boy, with the cutest big sister and the PROUDEST parents ever! It was honestly a photographer's dream session!
Baltimore Newborn Session
For his Baltimore Newborn Session, this baby boy was pretty much wide awake the whole time, and he rocked it! Hard to believe, right… but look his big, wide awake eyes!! This was him, almost the whole time!
It doesn't seem that crazy, but lots of times when newborns come in, they are in one of three states: eating, sleeping or crying! LOL It is rare that you will have a newborn who is wide awake, not crying to eat, really alert AND happy! Mom said he is a really good baby, and I totally believe it! He's the perfect amount of squish and sweetness,  I almost hid him in my pocket and brought him home! I seriously could have held him all day!
Here's one peak for now… but just wait till you see the images with his big sister. They will MELT.YOUR.HEART!!!!!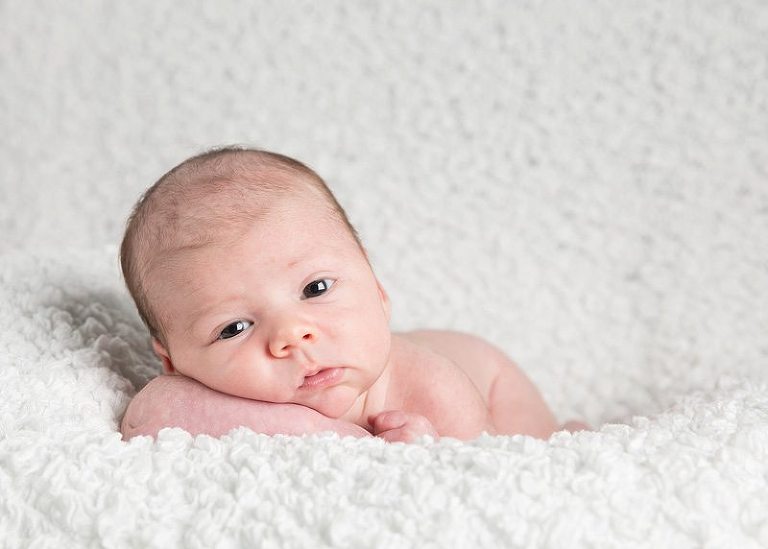 Are you pregnant and expecting a perfect little boy or girl?  Are you interested in Baltimore Newborn or Maternity photography? If so, drop me a note! I'd love to chat more with you and find out more about your growing family! I also invite you to come in to the studio to meet me and check out the beautiful, heirloom products we offer! Documenting this incredibly special time is one of my favorite types of sessions!
Not sure if maternity photography is right for you? Click here to read three reasons why you'll regret NOT having maternity portraits taken! 🙂
Have a great week, friends!!