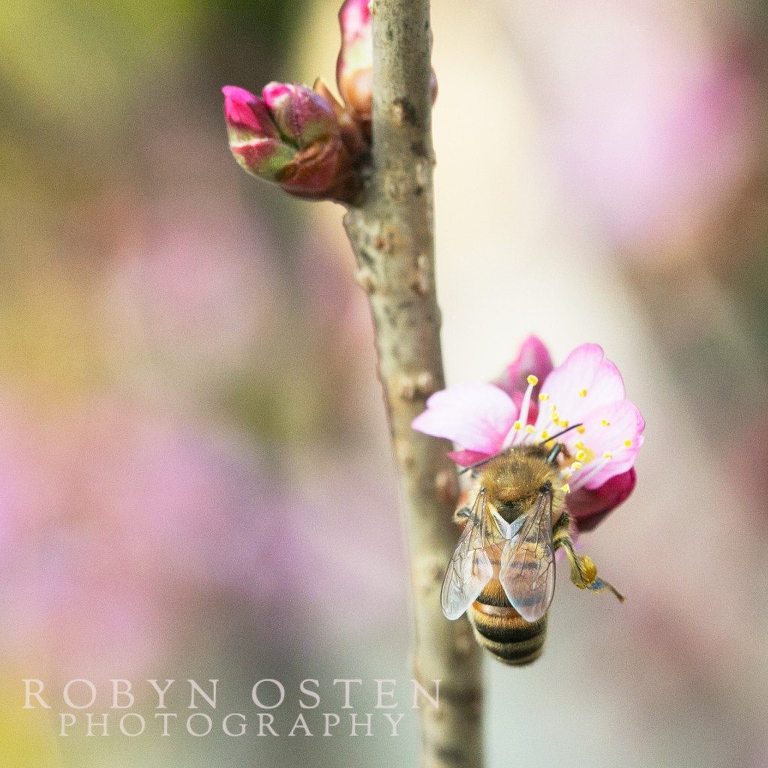 Today has been glorious!! Perfection! It's sunny. It's warm. It's beautiful. Everything is blooming, including the infamous Cherry Blossom trees that you come to think of when you thing 'Spring in Baltimore/DC!'  It seems earlier than usual this year! We planted 2 of our very own last summer, and I can't wait till they get bigger, and full of beautiful, soft pink blossoms!
Today I ran outside with my macro to just grab some quick shots of all the new spring that is arriving… and I was not alone. This little fella followed me around for a while, but we agreed to be friends. I didn't bother him, and he didn't bother me. So I was left to photograph these tiny, beautiful pink buds on my trees!
Stay tuned…. I have many more spring macros to share!!! Make sure to subscribe in the upper right corner, and you will get a notification each time there is a new blog post!