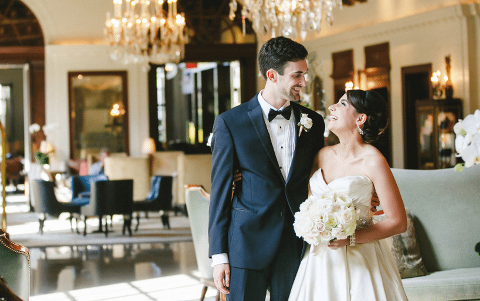 Choosing a photographer for your wedding can be difficult. There are so many options out there and many friends and family will have opinions for you as well. You will want to choose a photographer who you and your spouse like and connect with so your wedding day goes as smoothly as possible. You also want someone who supports your vision and understands what you are looking for. Here are some tips for choosing wedding photographers in Baltimore.
Know Their Style
When you decide to meet with a photographer, be sure to know their photography style. Ask to see complete wedding albums they have created as well as pictures from other types of events to see their range. This will help you determine if the photographer has the style and skills you are wanting for your wedding photography.
Ask for Referrals
Ask all the photographers you meet with if they can provide you with referrals. See if they will put you in touch with brides whose weddings they have recently photographed. This is a great way to find out how good the photographer is at their job. Brides will be able to tell you how well they worked together as well as their likes and dislikes.
Schedule a Consultation
A consultation with potential wedding photographers in Baltimore will help you learn about your potential photographer and decide if you are a good match. Maybe you don't mesh well with the photographer. Maybe it's your future spouse who doesn't mesh well with the photographer. Whatever it is, you will want to catch this well in advance of signing a contract so the wedding day goes as smoothly as possible regarding the pictures being taken.
Contact Robyn Osten to schedule a consultation regarding your upcoming wedding in Baltimore today.