Robyn Osten Photography is one of Baltimore's leading newborn photographers. Robyn's simplistic and natural approach to newborn photography will result in stunning, classic images that will stand the test of time and become family heirlooms for generations to come.  To learn more about a Baltimore newborn photography with Robyn Osten, see below.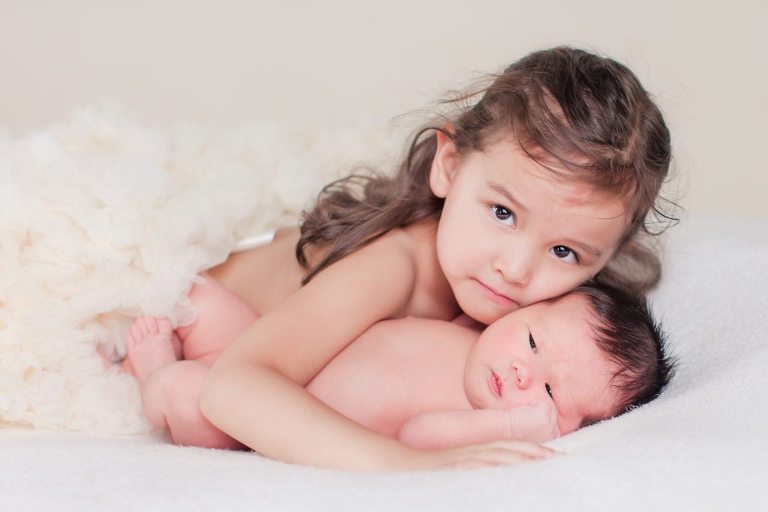 What is your newborn photography style?
If you are currently in the market for a newborn photographer, you already know there are many different styles of newborn photography.  While no one style is better than another, you are certain to find a 'look'  or 'feel' that you are more drawn to;  light and airy, classic, in-home lifestyle, in-studio with props, just to name a few. Baltimore newborn photographer Robyn Osten specializes in classic newborn photography.  Images are elegant and emotional, documenting the pure love and exhilaration of those first few days with a new baby.  Robyn's images are focused on the relationship of the new family and the immense love shared.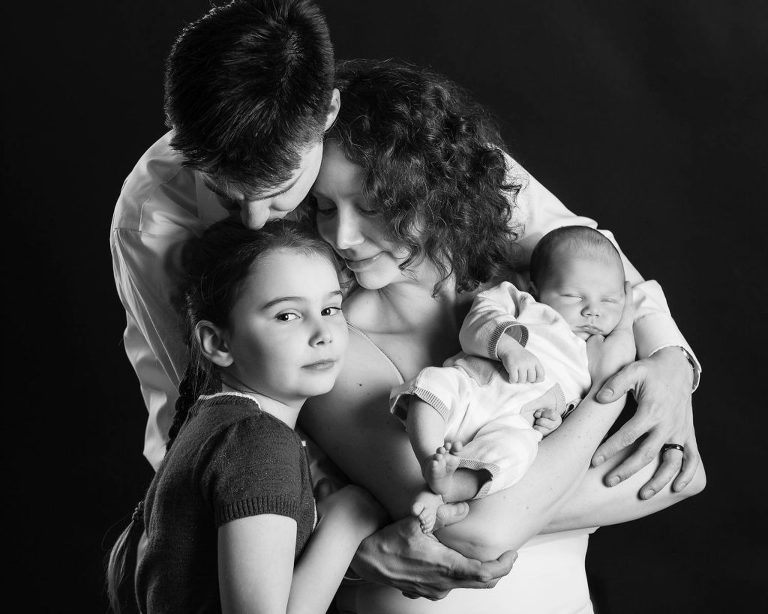 How do we know when to schedule our session before the baby is here?
Newborn sessions are most successful when the baby is between 5 days and two weeks old. Although this is not a requirement, we found this age range is perfect for getting adorable, cute, scrunchy baby poses. It's best to reserve your newborn session prior to the arrival of your baby. Sessions are scheduled for about ten days after your due date and adjusted (if needed) once your baby has arrived. Morning newborn sessions are recommended.
Is the session for just the newborn baby?
Documenting the first few days as a new family is an honor, and we highly encourage participation from parents and siblings. Yes, you will be tired and probably overwhelmed, but you will be so thankful to have images that remind you of these special days. Sessions begin with the parents and siblings and finish with the newborn alone. If you have younger siblings, you may arrange for them to be picked up early if you wish.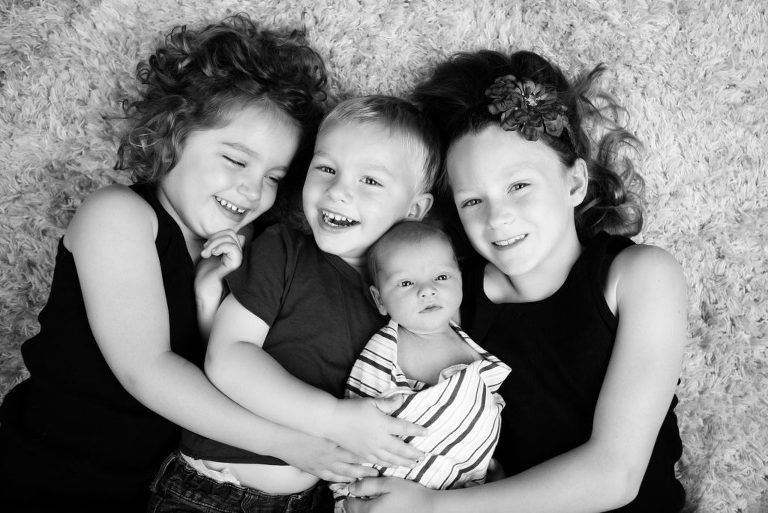 Where do the sessions take place and how long do they last?
Newborn sessions take place in Robyn's Baltimore City studio, however, in-home lifestyle sessions are also available.  Because newborns are unpredictable and will require feedings, changing and soothing; a typical newborn session can last 1.5 – 3 hrs. Coffee, water, tea, and snacks, as well as diapers & wipes, are always stocked at the studio for your convenience.
Do you use props?
 A variety of newborn blankets, wraps, headbands, and backdrops are available at the studio. While we do have some props available, a majority of your images will be taken without. The focus of your images will be the relationship with your newborn baby and the bond you share. Have something special you'd like to incorporate into your session? No problem! Just be sure to mention it when booking! 🙂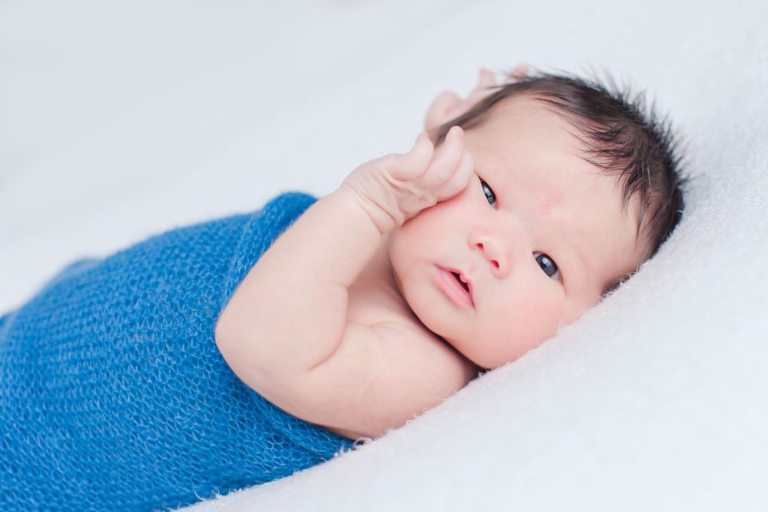 What should I wear?
 Prior to the session, clients receive a "What to Wear" guide with suggestions for clothing. Simple is always best; solid tee's, tanks, button-downs, jeans, khaki's, black yoga pants. Think simple and solid. Parents and families should dress in similar colors and tones but do not need to match.
What should I bring?
 There are certain items you can bring to your newborn session to help it run smoother. However, the last thing we want to do is add more stress to your preparations, so please don't worry!
Things we recommend bringing:
-Extra food for yourself and/or siblings. We do have drinks and snacks at the studio but you are always welcome to bring your own as well.
-Extra food for your newborn. We strongly suggest bringing an extra bottle or two for the baby, either breastmilk or formula. Because we will be moving the baby around, they tend to eat a little more than usual during a session as a way to calm. If you are nursing, you may be nursing more than usual.
– A pacifier. Even if you don't intend to use a pacifier long term, some babies find them soothing and using it for a few hours during the session can be quite beneficial.
-Extra diapers, wipes, blankets and burp cloths.
– Extra clothes for you. It is highly probable you will need to change your clothes during the session, especially if you are holding a baby au natural. 🙂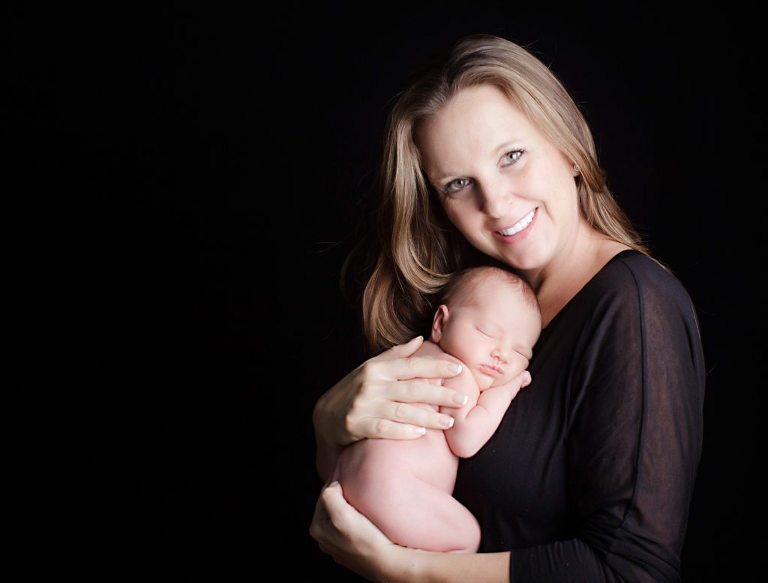 What's next and when do we see our images?
While at the studio for your Baltimore newborn photography session,  we will set an appointment for your return in 1-2 weeks for the viewing and ordering of your images.  At this appointment, you will be presented with 30-40 proofs to select from.  Anyone who is a decision maker should be present at this appointment. Images are not placed online, and all ordering takes place in person.
Special session pricing is available when booking a maternity/newborn combo.  Click here to visit the maternity and newborn gallery.
Have more questions? Ready to book? Click here for more information or to book your session!